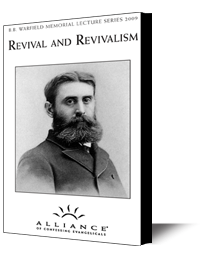 Revival and Revivalism CDs
Alliance Event
Iain Murray takes a look back at the historical significance of the great revivals of the Church. Specifically, he speaks on the Puritans, the first and second Great Awakenings in America, and concludes with the Scottish revival of 1838-1839. The Puritans represent perhaps the greatest expression of revival and reformation in England. George Whitefield is perhaps the greatest evangelist ever in America, and his role in the first Great Awakening contains many lessons for us today.
The Second Great Awakening in America was a time of controversy over the content of the gospel and the work of the Holy Spirit. Robert Murray McCheyne and Andrew Bonar are great "lights" from the history of the Scottish Church of the 19th Century.
With the resurgence of Arminianism in the Church and seeming rejection of Calvinism, is it not proper to suggest that the theology of the Protestant Reformation has been eclipsed? Or are the old truths of the gospel, the supremacy and majesty of God, andthe Spirit's sovereign application of the redemption accomplished by Christ still key to the vitality of the Church today?
SKU: D-09BBW
Publisher: Alliance of Confessing Evangelicals
Publish Date: 2009
4 messages on 4 CDs
Message List:
What Do We Owe to the Puritans?
The Evangelical Revival: Whitefield and Wesley
The Second Great Awakening
Revival in Scotland 1838-1839